The Perfect Sanding Tool for the Perfect Window Frame Repair
Grinding Solutions variable speed grinder has become a key part of the joinery repair job. Like most things in life, window repairs are driven by costs and timescales and when you are dealing with a large number of frames that is where you need a high speed power tool.
Paint has to be taken off to bring the wood back to its original state, decayed wood cut out and replaced with a two part epoxy resin and sanded.
The pre-painting process to achieve  a high standard, resin application apart, is down to your finishing tool …the faster it spins, the lower the vibration and the smoother the surface you get. Which is why the sanding tool is everything – and the first choice is the Grinding Solutions' sander / router combi tool.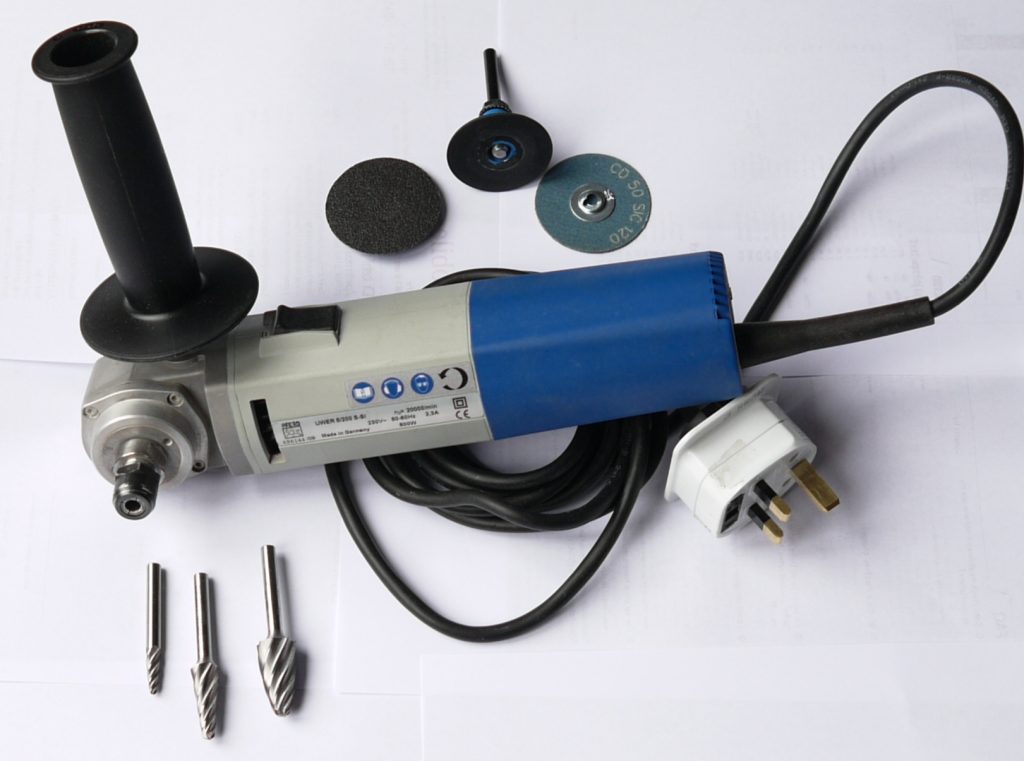 Weighing in at less than 1.4kg the electric power tool has a 500W motor with variable speed ranging from 9,000 to 19,000 rpm.
High performance at different speeds, vibration free and low weight, this easy-to-use genuine one-hand angle grinder takes the entire range of 50mm diameter sanding discs used for coarse sanding through to a finish smooth enough to paint.
We'd love to hear from you